Leona & George
33737 George Ferguson Way
Abbotsford, BC V2S 2M4
604-308-6238
E-mail:
info@lgdance.ca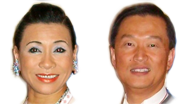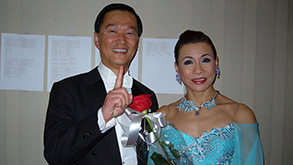 Whats New
LG Dance
Location: 33737 George Ferguson Way ( Trinity United Church ) Abbotsford, downtown Abbotsford, corner of GFW and Trinity Street

---------------------------
We offer Swing dance (Jive), Social, International style Ballroom and Latin group classes from beginners to advanced levels, dance classes held weekly in our Abbotsford Studio location, from September through June, serving dancers from Chilliwack, Abbotsford, Mission, Langley, to Surrey

We also offer private lessons for Choreographed Wedding 1st dance, Ballroom, Swing dance, Latin, and Lindy Hop for couples, singles, semi-private lessons (up to 4 people) and those who wish to enter and compete in Ballroom dance competitions.

---------------------------
* 2018 GROUP CLASSES *
Introduction to Social and Ballroom dancing lessons:
Beginner 9 - consecutive week ballroom dance course: $90/ person
Partner required, if you do not have a partner, please contact us
Next start date: February 2nd
Weekly Fridays @ 7:10 pm
you will learn 3 - most popular dances: 1) Swing Dance, 2) Waltz, and 3) Social Foxtrot
3 - lessons (3 weeks) per dance.
Drop-ins $11 each lesson

click to the "Registration" page to register for our classes.
----------------------------------
OTHER BALLROOM DANCE CLASSES:
THURSDAYS:
Intermediate Ballroom Bronze 1 class @ 7:10 pm
Intermediate Ballroom Bronze 2 class @ 8:10 pm
FRIDAYS:
Intermediate/Advanced Ballroom Silver plus class @ 8:10 pm
---------------------------------
* GIFT CERTIFICATES AVAILABLE
Serving dancers from Chilliwack, Abbotsford, Mission, Langley, to Surrey!
Welcome To
Are you here to learn how to Ballroom dance?
We enjoy teaching people in the atheletic art of ballroom dancing, even the ones who have never danced a step in their lives.
Two left feet?
No worries! We will make one RIGHT!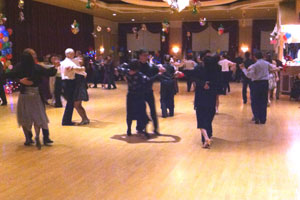 Want to dance like the stars?
Lose some weight?
Improve cognitive health?
Or maybe just bored at home?
Come and join us! Have some fun and make new friends!
* Improve your cardio
* Burn 200-400 calories/hr
* Strengthen your legs
* Build Self Confidence
* Improve your cognitive health
* Low Impact alternative to working out
* Fun for all ages
* Learn to dance with confidence!
* Go out with your spouse/friends to events, dances, cruises, and weddings